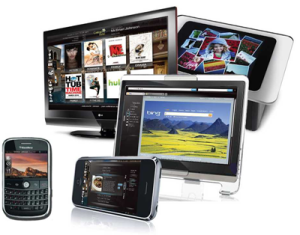 EzBrz Group has been servicing the digital and internet marketing solutionsfor over 15 years now. We continue to grow and expand into the use of today's technology, to further grow your brand and business with exciting marketing techniques and strategies for you and your small or mid size business. Facebook marketing, YouTube Marketing, Online Marketing, SEO and other social media outlets, we can help.
In these many platforms, whether its mobile marketing, online advertising, video marketing, email marketing or simply grass roots efforts, it is our passion to see your business grow. We can assist and guide you through the digital and marketing platforms with a flexible plan for your budget and the needs of your company.
Here's how we help. First, by listening. We listen to you and learn a little more about your company and what you do. This is an exciting part as we typically get the sense of your passion for your business and your product or service and who your customer base may be.
Second, we will talk about your sales and marketing goals. Everyone want to sell their product or service but, how do you do that? How do you measure your marketing campaigns? How do you follow up on potential sales? At EzBrz Group, here we will discuss your current process and the tools that you use and see if the current process needs to be re-organized for a more productive and achievable goal. Or, we can offer additional training and guidance on what tools you are currently using and how to capitalize on what you may have already invested in.
Then, we will define and create an online marketing solution strategy for each campaign. This will decide on what platforms we will use for your marketing campaigns. Google AdWords, Organic Search Campaigns, YouTube Marketing, Facebook Marketing or other social and digital platforms available and that make sense for your product or service. Following, we will build, run, and manage your exciting campaign for your product or service.
Third and lastly, we will provide you with the necessary reports to see the progress and success of your marketing campaigns on a regular and steady basis. As we manage your online marketing campaigns, we will also make the needed adjustments during a campaign, to make sure that we are reaching or exceeding, the goals set for each campaign. This can be done in many ways but to just name a few, we will be identifying new keywords, measuring impressions, evaluating the click through rate (CTR), reviewing conversions and constantly checking the page ranking and quality score, of your website and landing page.
If your industry is travel, hospitality, entertainment, food and wine, health and fitness, medical, technical, agricultural, gaming, fashion, modeling, pageantry, training or consulting, or any other business offering a product or service, by using these tools, you will be able to know your target market, understand more deeply the services that your customers are looking for and best of all, the use of these strategies and technologies, to stay in contact with your current or potential customers.
There's also more to consider. With our experience, we can assist in strategies or training in the sales process for your team. Bringing the data that is given by the online marketing solutions and campaigns, we will build and help measure the sales potential and success that your company can achieve. Again, it's our passion and desire to see you grow and succeed.
Contact us today to learn more about how we can help you in the following areas at 702-413-3047 or email at support@ezbrzgroup.com
Digital Marketing Strategies and Concepts
Website Marketing and SEO
Facebook Marketing
Google Adwords Management
Google Analytics
Video Marketing
Online Advertising
Mobile Advertising
Social Media Marketing Plan
E-Mail Marketing Plan
Blogging Plan